Putting The Numbers In Perspective™
<![if !vml]>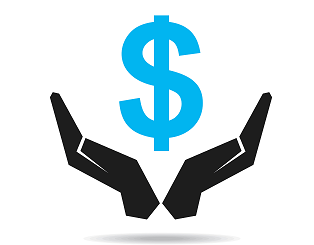 <![endif]>
COOLTRADE: Putting the numbers in perspective
Questions of the Week:
I only have $5000 to trade. Can you use the Active Trades Strategies with that amount?
Answer: Yes
The CoolTrade robotic software has powerful money management/allocation features that monitor your account balances for you. Of course, the amount of profits taken daily won't be as much as they would for a $50,000 account because you won't be able to enter into as many trades, but let's put the numbers in perspective:
There are 252 trading days in a year. Let's suppose your $5000 account takes out of the market, on average, $10 per day. The yearly return would be $2520, which is a 50 percent return. Let's be more conservative and say you only took $5 per day on average. That would be $1260 or a 25% return.
That pretty much beats the returns of what top funds and bank savings can even achieve in a year. It doesn't take that much profit each day, using the CoolTrade platform, to beat the returns found most anywhere.
<![if !vml]>
<![endif]>
Click Here

to see a sample live trade report.
The secret to the stock market is
JUST KEEP TAKING PROFITS!
TESTIMONIALS
Laura Cisewski - Williamsburg, VA
"BIG thank you to Ed and his CoolTrade team!!!! We have been customers for 15 months with 3 traders... 2 live and one simulating. This past week we achieved a major milestone - a cumulative total of $100,000 in closed trades (after commissions!!)

We were running 1/2 in a version of the DOW strategy and 1/2 in the Facebook strategy. Dow account cashed out at 21 1/2 in 52 weeks! Facebook performed better but felt risky the WHOLE time to be in only one stock.

Now we've met the Active Strategy.... and it's been love at first sight. We are AVERAGING $1000/day. No joke. 5 weeks in and we feel like we've hit the lottery!!

Thanks again Ed and team !!!!"
HAVEN'T RUN YOUR TRADER IN A WHILE?
You can log into your CoolTrade account at https://cooltrade.org
To get the latest version of the software you can email to our tech department at technicalsupport@cool-trade.com and we will log in to your computer or cloud account to help set you up with the latest version.
FORGET EVERYTHING YOU KNOW ABOUT TRADING THE MARKET
Profitability is attainable with the right robotic trading technology that can minimize your risk while maximizing your profits.
THINKING OF BECOMING A COOLTRADE TRADER?
Checkout the CoolTrade website for special pricing.
Technology is evolving and so are attitudes toward investing.
Online trading is evolving. The 'buy and hold' paradigm no longer applies for today's investors who need to protect and grow their profits in the face of ever-increasing market volatility.
What will happen to your investments when the 'next' big crash occurs?
Today's investor also has evolved and understands the right trading platform executes robotically and intelligently with the goal of protecting and maximizing profits while minimizing risk.
Welcome to the revolution in trading.
Game Changed - in your favor.
CoolTrade delivers the tools, education, and support you need to confidently take the profits you've earned.
Past performance is no guarantee of future results. Inherent in any investment is the potential for loss. This material is being provided for informational purposes only and nothing herein constitutes investment, legal, accounting or tax advice, or a recommendation to buy, sell or hold a security. No recommendation or advice is being given as to whether any investment is suitable for a particular investor. It should not be assumed that any investments in securities, companies, sectors or markets identified and described were or will be profitable.
All information is current as of the date of herein and is subject to change without notice. Any views or opinions expressed may not reflect those of the firm as a whole. CoolTrade Inc. is not a licensed securities dealer, broker or US investment adviser or investment bank.